Non-Surgical Procedures
Remarkable Results
At Novuskin, Shannon and her team combine medically advanced technology, in the Venus Versa™, Venus Legacy, Venus Freeze, and Venus Viva with professional skin care products to give you remarkable results in less treatment sessions. Used to effectively to treat conditions from acne to varicose veins, and facials to hair removal, Shannon will help you achieve the results you desire without surgery.

Med Spa Services
At Novuskin Shannon provides remarkable results with services like Cryo T-Shock and Dream Body treatments, dramatically shedding fat and cellulite from your body after procedures in less than 30 minutes. Approved by the FDA and endorsed by a number of celebrities and individuals across the world. Save thousands on treatments that continue to allow you to see improvement for up to three months.

Fat Loss | Cellulite Removal
Before we get started a full consultation will be performed so that we both agree on treatment, and your long term expectations are met. When treatment recommendations are followed patients often achieve surprising results. During treatment, ongoing products and services will be tailored towards your results, and your individual reactions. Ultimately, your will find maximum results from the services Shannon provides.
Medical Skin Treatments Include
Acne Treatment
This dual-light treatment is often used for teens on the face, neck, shoulders and back, and for adults on the face and back. Using a Smartpulse technology to treat both the underlying symptoms of acne as well as eliminate the visible signs of acne.
Treatments are performed 1-2 times per week
10 Sessions $1,000 per area (face or back)
---
IPL Photofacial
The intense pulse light with Smartpulse delivers precise light through several layers of skin. This process generates heat when it's absorbed through the targeted tissue. Effective at reversing the signs of pigmentation or "age spots" and reduction of varicose veins and other vascular related issues. The desire is to promote correction within a few treatments, allowing you to visibly see the results. Many IPL Photofacial clients are very satisfied with the visible reversal of signs of aging after the completion of their recommended treatment package.
Hands $100 / Package of 3/$250
DeCollatage $200 / Package of 3/$500
Face $200 / Package of 7/$500
Tribella (IPL/RF/Viva) $1,500/ea or 3/$3,500
---
Hair Reduction
Using advanced medical technology in theVenus Versa™specific areas of your body will be targeted with intense, pulsed light with Smartpulse, to the deeper layers of the skin. This light targets pigment, weakening it's ability to produce hair, and after several treatments may greatly reduce hair growth and in some instances eliminate it all together. This allows patients to receive semi-permanent and some achieve permanent results.
Under Arms $80/ea or 6/$400
Face/Neck $150/ea or 6/$600
Bikini Area $150/ea or 6/$600
Chest Area $150/ea or 6/$800
Back Area $250/ea or 6/$1000
Legs or Arms $250/ea or 6/$1,000
Brazilian $250/ea or 6/$1,000
Total Body $2,500 is 6 full body sessions
---
Viva Nano Fraction
Also referred to as "Skin Resurfacing" the Viva NF offers visible reduction of stretch marks, scars, wrinkles, and other signs of aging and wear. Used to treat the appearance of acne scars, traumatic scars, striae, rosacea, dyschromia, deep wrinkles, enlarged pores, and uneven skin texture and pigmentation. Your skin will look more radiant and youthful after just a few sessions with this service.
Full Face $500/ea or 3/$1,250
Neck $300/ea or 3/$800
DeCollatage $300/ea or 3/$800
---
Radio Frequency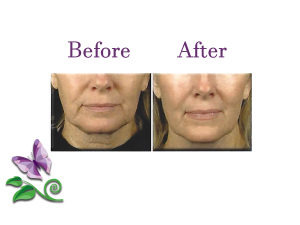 This medically advanced service can eliminate fat, reduce cellulite, tighten your skin, and reduce wrinkles. Completion of a package of treatments may provide dramatic results, without the complications, recovery and cost of surgery. Some patients refer to this as a non-surgical face lift.
Small Area $150/ea or 8/$1,000
Medium Area $200/ea or 8/$1,300
Large Area $250/ea or 8/$1,600
Under Eyes $150/ea or 6/$700